Personal Loans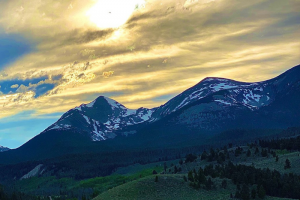 We've Got A Lending Product That's Right For You.
Whether you're looking forward to a vacation, home improvements, or some other special purchase, Pioneer Federal Savings and Loan wants to make borrowing quick and easy for you. Our One-Minute Personal Loan Test will help you determine if you're in a good borrowing position. You can feel more comfortable about applying for a loan with us and by taking the test in the privacy of your own home, no one needs to know how you scored but you.
If you score 15 points or more, call us at the Dillon Branch 406-683-5191 or at the Deer Lodge Branch 406-846-2202 or apply online today. We'll get back to you right away with the answer you need (a lower score simply means that we'll need to work a little harder to try and find a way to give you the loan you want).
All new accounts must be opened in person unless the depositor is an established customer of Pioneer Federal Savings and Loan.
As required by the USA Patriot Act
IMPORTANT INFORMATION ABOUT PROCEDURES FOR OPENING A NEW ACCOUNT
To help the government fight the funding of terrorism and money laundering activities, Federal law requires all financial institutions to obtain, verify, and record information that identifies each person who opens an account.
What this means for you:
When you open an account, we will ask for your name, address, date of birth, and other information that will allow us to identify you.
We may also ask to see your driver's license or other identifying documents.
We thank you for your understanding and for joining us in securing a safer tomorrow!